Veterinarian in Port St. Lucie
Our new facility is now open! Our veterinarian and team look forward to providing top-notch care to pets and their families in the Port St. Lucie, FL community! We invite you to explore our website to learn more about the history of Guardian Veterinary Medical Center, what we hope to bring to the community, and the team that will help you be a guardian to your pet.
Still have questions about this new practice and what we are bringing to the Port St. Lucie community? Call us today or contact us online! We'd love to speak with you.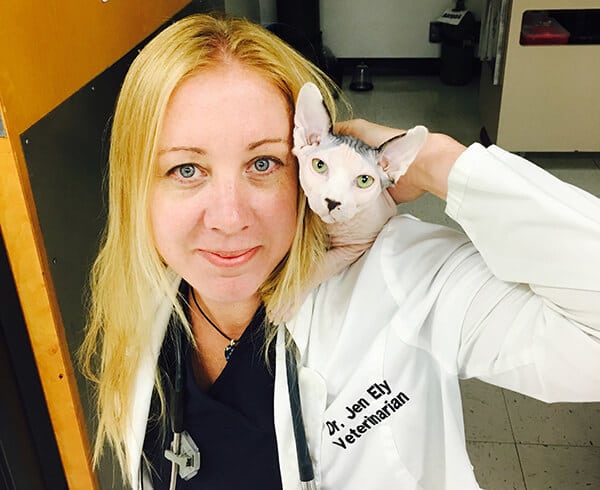 Behind the Name
We bring them into our lives voluntarily. Some as service providers, some as an extension of our personality, but for most it's simply to satisfy our need for companionship. Regardless of our motives, they give us their love and devotion and for that we care for them. We share their happiness and feel their pain. They become our family. They depend on us. We are their voice. We are their life. We are their world. We, are their Guardians.
I'm Dr. Jennifer Ely and I am a Guardian.
Tough Love
Loving them is the easy part, but there are times when they are hurting or in danger that we must administer tough love. Doing the right thing for them, even though it hurts and they cannot possibly understand, but will endure it anyway, because we have earned their trust. You see, they don't care how much we know, all they need is to know how much we care.
I'm Dr. John Ely and I am a Guardian.
Trust
Trust
We know that trust is a sacred thing. To earn it, takes caring, time and patience, and with the knowledge that once broken can never be totally restored. So that simple fact needs to be first and foremost in our minds, at all times, and with every encounter. They are also blessed with a sixth sense, so our caring cannot be faked. It must be genuine. The old saying is true "If my dog doesn't like you, I probably won't either".
I'm Dennis Fast and I am a Guardian.
Commitment
The most important thing to know before becoming a guardian is that it's a life of dedication and it's not for everyone.  Our abilities can be as diverse as our companions needs and to embark on that journey without a full understanding and commitment is a recipe for an unhappy and unhealthy relationship.  However, for those with the understanding, commitment and dedication, it can be the most rewarding experience of a lifetime.
Hi, my name is Chad, I am a Guardian.